Businesses use different types of commercial vehicles in various sectors as they serve as a reliable, door-to-door mode of transportation, connecting producers, businesses, and customers.

These commercial vehicles come in different sizes and shapes and serve multiple purposes. Some examples include minibuses, urban delivery vans, ambulances, articulated buses, container trucks, fire trucks, pick-up trucks, dumpers, crane trucks, and car transporters.

You must choose the right truck depending on your company's needs. However, you must become familiar with these vehicles to make the right decision. To assist you with this process, this article will cover 5 of the most used commercial trucks all around the globe.
An articulated truck is a truck that combines a tractor and a trailer and connects them with a pivoting bar. Typically, the trailer is loaded with goods and pulled by a tractor unit. They can transport substantial cargo and are known as "juggernauts" or "artics."
An articulated lorry can typically carry up to 26 pallets, or about 26,000 kg, which is the
maximum weight capacity of commercial vehicles
of that category. Check the logistics provider's specifications to determine the precise weight limit of the articulated lorry you are using.
It's also essential to remember that the type of cargo being transported and the trailer being used, such as a curtain or boxed side, can impact the weight restriction for an articulated lorry.
Construction, mining, and demolition are the three top sectors where these trucks are used. It is because, with an articulated lorry, heavy materials can be moved from point A to point B with ease and efficiency. Articulated trucks have you covered whether to remove debris or transport materials to a job site.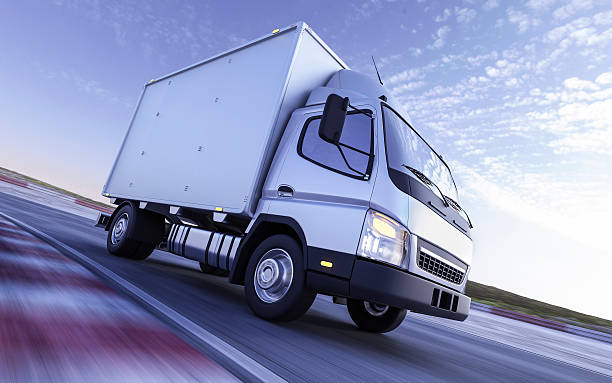 The Luton van is known for its versatility as a removal/medium-range haulage vehicle, ideal for collecting building materials, flags, or heavy boxes of ceramic tiles. The tail lift makes heavy lifting easy and reduces the number of people you need for loading and unloading.

Luton vans typically have a maximum weight capacity of around 1,000 kg, with enough room for approximately six pallets. However, when considering the maximum weight capacity of commercial vehicles, it's essential to check the specifications of the vehicle you are considering, as the cargo type can also have an effect.

The fact that a standard driving license can be used to operate a Luton van and that it is the ideal size for moving homes contributes to its popularity. Adding a tail lift eliminates much of the labour-intensive lifting required during a house move.

Additionally, Large pieces of furniture don't need to be disassembled because of the Luton van's height, which saves time for both parties.
Nowadays, short-wheelbase vans predominate on the roads. It typically has space for two pallets and can support up to 800 kg of weight. They are the most preferred option due to their perfect proportion of size and manoeuvrability.

Short-wheelbase vans can travel on roads at a similar speed to an average car and have a wheelbase that is not significantly different from that of large vehicles. For couriers and tradespeople, their shorter wheelbase also means they can fit into more parking spaces, which can be very helpful.

Compared to vehicles with longer wheelbases, they are also marginally less expensive to insure.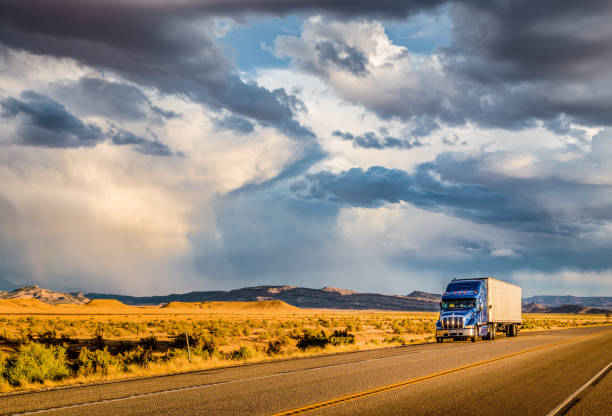 Long-wheelbase vans are a common choice for moving cargo and goods. The van can support a maximum weight of about 1000 kg, and its additional space is a huge plus. This van is your best option if you need to move many items or transport large equipment.

Besides, if you need more seats and to move equipment, you must consider LWBs as it has more room for workers.Because long-wheelbase vans come in various sizes, you must consider their weight when determining the type of license you require.

A Category C1 license, which covers vans and other commercial vehicles with a MAM between 3,500kg and 7,500kg, is necessary if the vehicle has a MAM greater than 3,500kg.
Tow trucks are recovery vehicles used to move motor vehicles that are disabled. This includes reversing or moving an accident-involved vehicle onto a drivable surface. The most common types of tow trucks are boom, wheel-lift, and integrated.

Boom tow trucks recover vehicles from any location where they can't be safely reached by backing up using an adjustable boom with a winch.

The front or rear wheels are towed by the wheel lift using a sizable metal yoke that fits underneath them. The integrated tow truck has a boom, and a wheel lift frequently used to tow illegally parked cars.

The flatbed and lift flatbed are two other tow truck variations originating in commercial trucks. A bed that can be hydraulically inclined and slid backwards until its level is connected to the entire back of flatbed tow trucks.

The structure's design enables vehicles to be driven onto it. On the other hand, a lift flatbed raises vehicles vertically so they can be loaded onto the bed.

These trucks are used in the towing business, which is gaining popularity today.

Few things to consider while choosing the right commercial vehicle
Essential safety features like
seatbelts
and front airbags are almost always present in trucks. Before purchasing the wheel, carefully examine the required safety equipment and rear jump seats. All of these must be flawlessly constructed to provide sufficient protection in case of an accident.
When buying a commercial vehicle,
businesses
must make an essential decision regarding engine size. For instance, a 4-cylinder engine should be sufficient for a commercial carrier like trucks that will be used for regular-sized item transportation and daily commuting.
Buying the right commercial vehicle is essential for the smooth operations of the business. However, when it comes to vehicles, there are many things to consider and so many options to choose from. If you are planning to get a commercial truck, and you are unfamiliar with them, then this article should be able to assist you.