The beautiful art on each Pokemon card is a big part of why people like to collect them. Here are some of the best artists who have worked on Pokemon cards.
Without a doubt, the beautiful art is one of the main reasons why
Pokemon
cards became so popular. It's what made everyone on the playground want that famous Base Set Charizard, and it's what makes old fans fondly remember their collection. It seemed like everyone had one card that wasn't very special but that they loved very much and wouldn't let go of. This is still the case based on a quick look at
Pokemon TCG
online communities. Jungle Butterfree. Base Set Diglett. Team Rocket's Dark Charmeleon. People liked the cards most for their art, not because they were useful or rare. Even though the series started out with only three illustrators (or four, if you count Porygon by Imakuni as a one-off), they were good enough to make art that a lot of fans liked. The number of illustrators started to grow, and as the number of illustrators grew, so did the number of amazing art styles. This meant that there were more beautiful cards to collect. If not for these talented artists, the card game might have died before Gen 2.
Akira Egawa
Since Sun and Moon in 2019,
Akira Egawa
has been drawing for the
Pokemon TCG
. Egawa's style of drawing is what makes their cards stand out. The Pokemon on them are shown in dynamic poses that show how powerful they are. The full art cards with Egawa's drawings really show how good they are. The bright colors capture the scene and help bring the Pokemon to life. Egawa's Zekrom card, for example, does a great job of showing N flying through the sky on Zekrom's back, with motion blur to show how Zekrom is cutting through the clouds.
Sachiko Adachi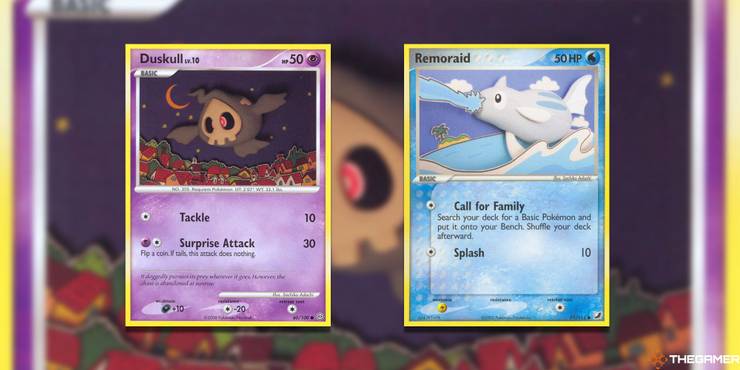 With Pokemon that look like clay,
Sachiko Adachi
's cards are some of the most unique in the TCG, along with those by Yuka Morii. Adachi's method makes great cards because the clay-like Pokemon models stand out against the 2D, cartoony backgrounds. This makes a charming effect, kind of like a pop-up book for kids. Adachi's Pokemon cards combine the clay look of the Pokemon with the cut-out look of the environment and props. For example, the Remoraid card shows the Pokemon releasing a burst of water that looks like a piece of paper stuck to the Pokemon's model.
Miki Kudo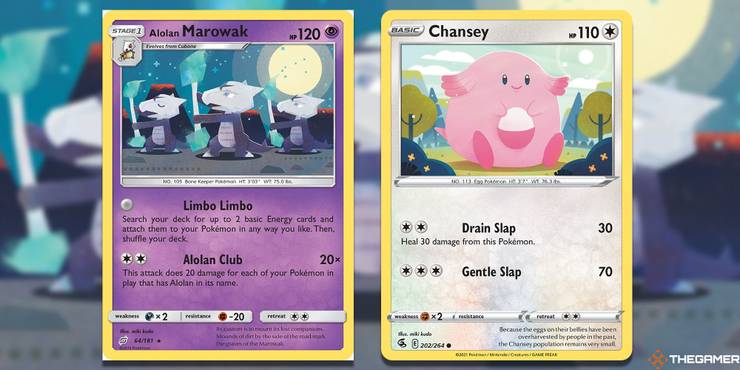 Since Generations,
Miki Kudo
has been doing illustrations for the
Pokemon TCG
. Their cards stand out from the rest of the TCG because they show stylized versions of the Pokemon they show. Kudo doesn't use black lines to get the cutesy style. Instead, he uses soft colors. Kudo's art style is great for "cute" Pokemon like Chansey, but it also works for Pokemon like Aegislash and Dusclops that aren't as cute. On the Alolan Marowak card, their use of shape is at its best, as the Pokemon look like art from ancient civilizations.
Yuu Nishida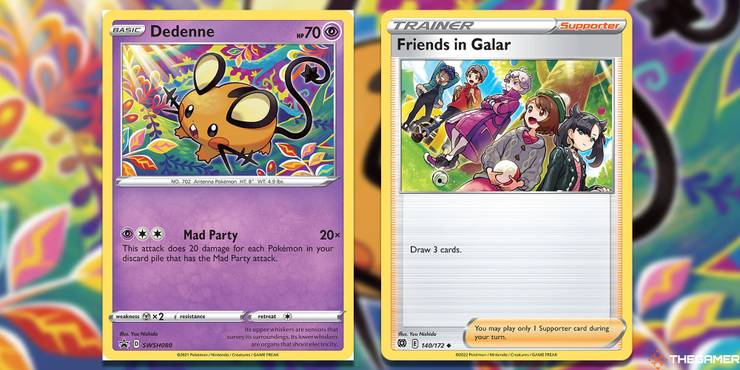 Yuu Nishida
has been an illustrator for the Pokemon TCG since 2019, and she won the first Pokemon Card Game Illustration Grand Prix. Nishida said in a conversation about the illustration contest that her goal as an illustrator is "to draw pictures that make people feel warm." This warmth is clear in Nishida's drawings, because the bright colors she uses bring both
Pokemon
and their Trainers to life. Nishida's card for Dedenne is a great example of this, since the plants in the background go well with Dedenne's orange fur and make a scene that looks almost magical.
Asako Ito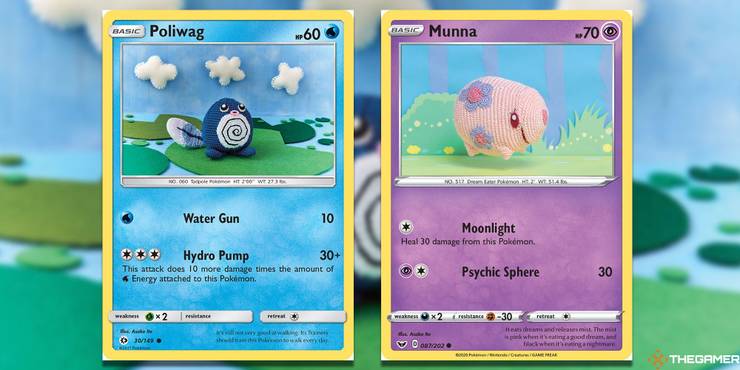 Asako Ito
has been an illustrator since Sun and Moon. Her cards are very unique because instead of drawing Pokemon in the usual way, she makes 3D crochet versions of them. Ito makes 3D things that stand out in their own environments. Even the backgrounds are made of felt, wool, and other things. When you look at Ito's cards, you can see how much work went into each stitch, even in small things like the swirl on Poliwag and the pattern on Munna. Using amigurumi is a great way to make Ito's cards stand out because the pieces have a three-dimensional feel that can't be made with two-dimensional art.
Hitoshi Ariga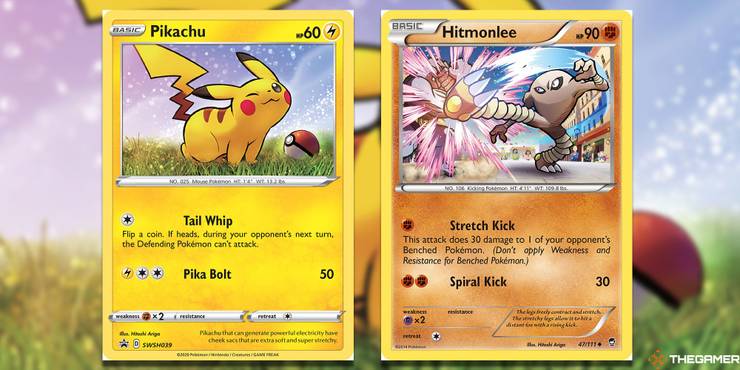 Hitoshi Ariga
is a man with skills that go beyond the TCG. In fact, his art has been shown in a lot of different places. Ariga has drawn some of the Megaman manga and designed some of the robot masters in Megaman & Bass. He has also drawn a Klonoa manga, done art for many classic
SNES games
, and created some of the most popular Pokemon, like Tyrantrum, Corviknight, and Pangoro. Mind you, this is not a full list. His work is very polished, and the intense scenes and beautiful lines in his card art show that he learned how to draw manga.
Aya Kusube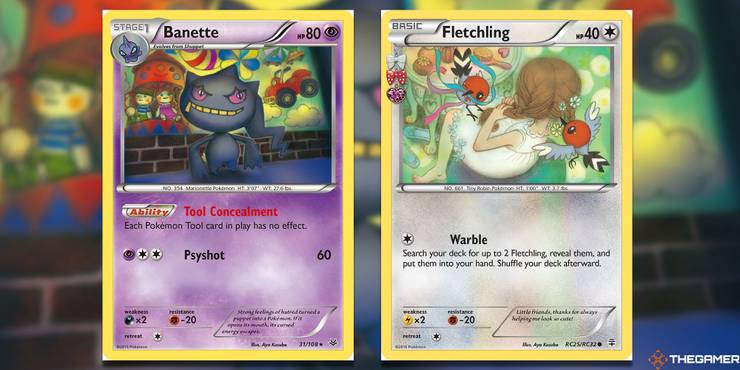 As an artist for children's books,
Aya Kusube
has a style that makes the Pokemon she draws look like they belong in a fairy tale. As soon as Kusube joined the illustration team, she started sending out cards. Some of her earliest cards are, without a doubt, some of her best. These cards were part of the Vending series, which was only available in Japan. They showed beautiful landscapes with small Pokemon used more as details than as the main focus. And it works, I mean it really, really works. The quality never went down as production went on, and it hasn't even to this day.
Kagemaru Himeno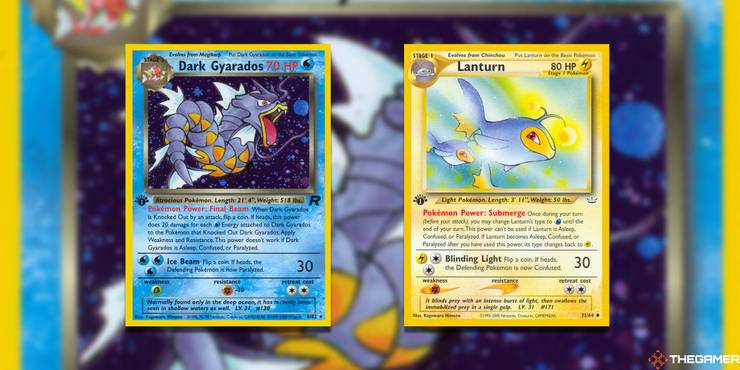 Kagemaru Himeno
, who has been in the series for a long time, is a fan favorite. His art style seems to change all the time, but he never misses a beat. Her earlier pieces, like the Lanturn and Gyarados, follow the early Pokemon card formula of watercolor on a gradient background (and do it well), while her later pieces are sharper but still show off her eye for color. Plus points if you are one of the few artists who colors Poliwag dark blue.
Kawayoo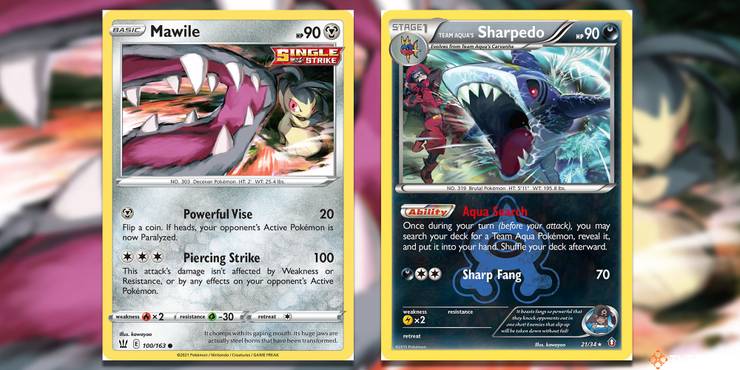 Kawayoo
is the artist who draws some of the most interesting pictures in the series. Kawayoo started out in the Pokemon Trading Card Game (
8 Ball Pool
game) with three beautiful cards in Rising Rivals: Hippopotas, Walrein, and Nidorino. Since then, he has stuck to his signature style of using every inch of the image to make something that looks like a scene from a John Wick movie that has been paused. Take Kawayoo's Team Aqua Sharpedo card as an example. This Pokemon's fierceness is shown by the fact that it looks like it is about to eat the Team Magma grunt whole. The best part of this card's art is Sharpedo's huge mouth full of teeth.
Naoki Saito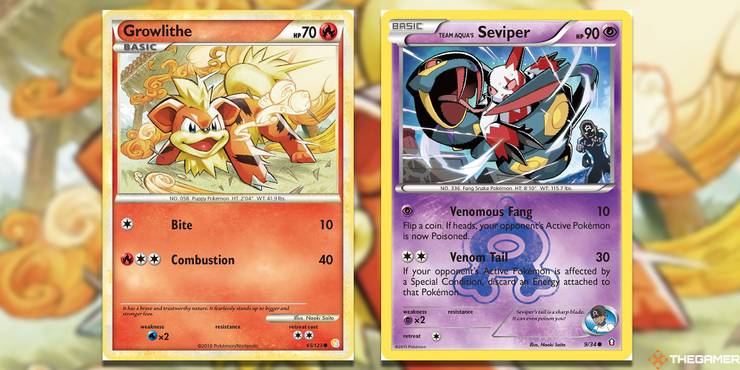 Naoki Saito
is not only a great artist for the Pokemon TCG but also for Duel Masters. Everything he draws has a lot of personality. This would also explain why he is in charge of so many full-art trainer cards. His cards look like they were drawn by different artists, but Saito seems to be a "jack of all trades" who can change his style to fit the mood of the piece. Also, the style of his work for Duel Masters is very different from the style of his work for Pokemon. Wish you could do that well? No problem. He even has a YouTube channel with how-to videos.
Sowsow
Most pictures of Pokemon Sowsow have this soft white outline around them, and they are often made to look a little cuter than usual without being too sweet. Sowsow's art has been used in many children's books and textbooks, and it shows in their work for the TCG.
Sowsow
shows how cute most Pokemon are by using soft colors and facial expressions to emphasize how cute they are. The Pokemon are also often shown in natural settings.
Tokiya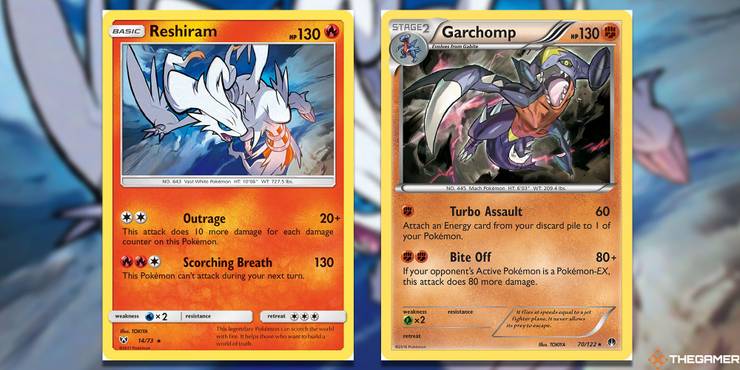 Everything
Tokiya
draws looks like it could hurt you. In a way that is really, really good. The teeth look sharp, the eyes look dangerous, and the claws could rip you to pieces. Like Kawayoo, most of Tokiya's art is very dynamic, with a lot of shots taken in the middle of a battle. But, unlike Kawayoo, Tokiya's characters often have thick black lines around them, which really helps make these pictures as powerful as they are. Even their name, which is written on the cards as TOKIYA, has a strong effect.
Tomokazu Komiya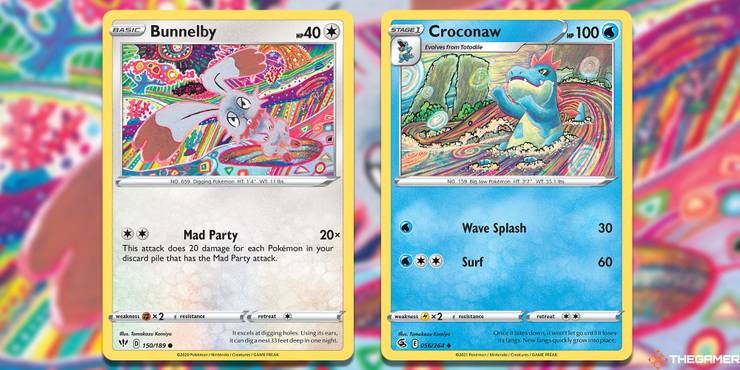 Komiya
is an artist that people either love or hate. Fans will say that his work looks weird or unnatural, but others will like how it doesn't follow the rules and makes features look funny. Without a doubt, Komiya has made some of the Pokemon cards that look the most expressive. Instead of looking like they're ready to fight, like so many Pokemon do, the Pokemon that Komiya draws often have very human faces. Komiya's work is especially great because there is always something happening in the background—he never uses a solid color or gradient—and the Pokemon is almost always doing something with it.
Yuka Morii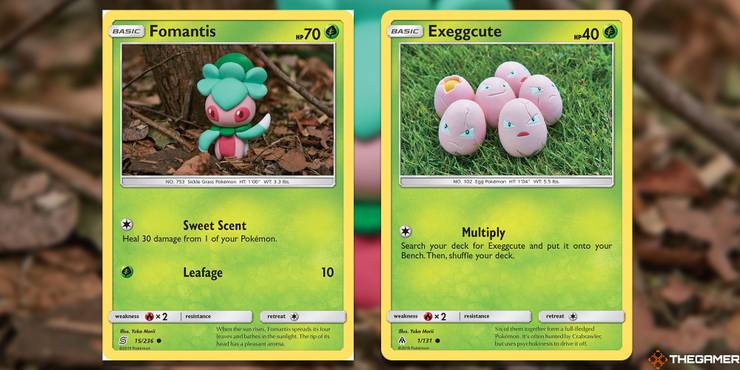 Yuka Morii
's cards are memorable, whether you call them "clay" cards, "toy" cards, or "cake" cards. About 200 illustrators have now worked on the TCG, so for an artist to be a fan favorite, they must be pretty special. Morii goes above and beyond this need. In online TCG communities, it's not unusual for fans to talk about their clay card collections, and who can blame them? Her sculptures are cute, and the fact that she has made over 150 cards shows how much work must have gone into this.
Mitsuhiro Arita
Didn't it have to be?
Mitsuhiro Arita
has been in the series since the beginning, so he is easy to spot. His art is often very detailed, and he uses light to draw attention to the Pokemon in the foreground without taking away from the impressive work in the background. Arita is without a doubt one of the most popular and sought-after artists in the
8 Ball Pool
series. And he keeps every card he has ever drawn in a folder. He is the artist who made some of the TCG's most famous cards, like the famous Charizard card and one of the first Pikachu cards.