Some of the most immersive games you can play on the PSVR headset are racing games.
Racing games
are a great example of a type of game that is fun on its own but even more fun in virtual reality. You can get in the driver's seat and see what it would be like to race through different environments with many different ways to play. There are a lot of games you can play on the
PSVR
, and racing games are one of the most common types. Some racing games are based on real life, while others are made up, but no matter where they are set, they are always fun to play. On the PSVR headset, these are the best racing games you can play.
Pirate Flight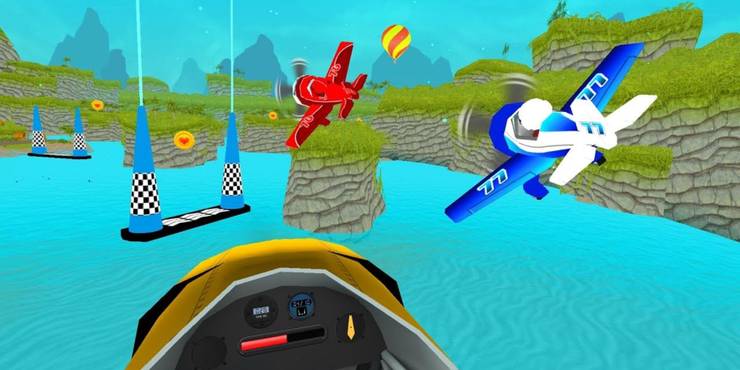 Pirate Flight
is one of the easier racing games you'll find on PSVR, but that doesn't make it any less fun. You can fly a plane through the sky, taking part in 90 missions and exploring the world as much as you want. In Pirate Flight, the sky is always bright and full of color, so you'll never feel sad. You can start playing Pirate Flight as soon as it loads because it's easy to use. There's also no way to land, so you can just keep flying without any trouble. Pirate Flight's best feature is that it's free, which makes it an even more appealing game to try.
Race The Sun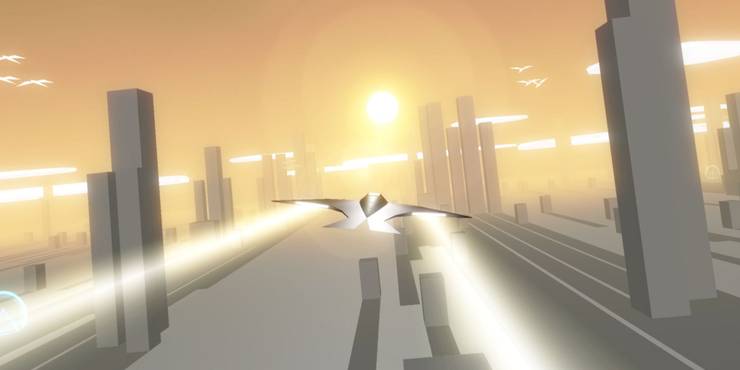 Race the Sun
is another racing game that involves flying, but its story is more interesting than that of Pirate Flight. In this game, you have to race against the sun and pick up boosts that keep the sun from going down. Race The Sun doesn't have a lot of unique courses or a thrilling story, but it's perfect for what it is: a simple racing game that can be played in short bursts. When you fly your plane to victory against the sun and stay in the light to win, you'll feel great. Race the Sun can be played without virtual reality, but it makes your heart beat faster in a whole new way when you do it in VR.
Trackmania Turbo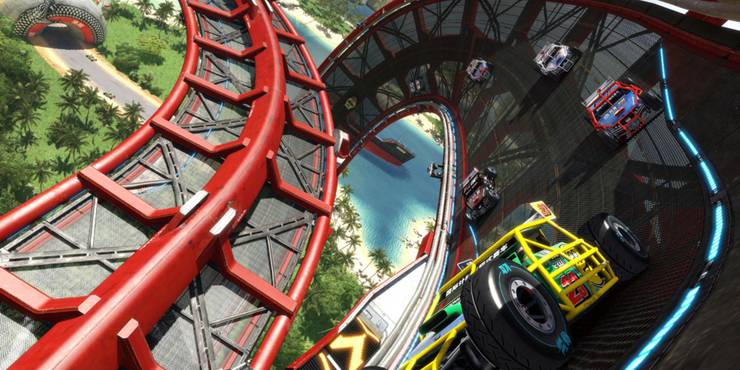 Even though Pirate Flight and Race the Sun are great additions to the PSVR library, their gameplay is simple, and you may be looking for a racing game with a bit more to do. The most important thing to know about
Trackmania Turbo
is that it comes with 200 different roads for you to race on, so you'll never be bored. Also, there are five different levels of difficulty, so as you play more, you can move up to more difficult levels. Trackmania Turbo is the only game where you can play with a friend by giving them some control over your car. There are hundreds of hours of fun to be had here, so put on your PSVR headset, buckle up, and get behind the wheel.
ATV Drifts & Tricks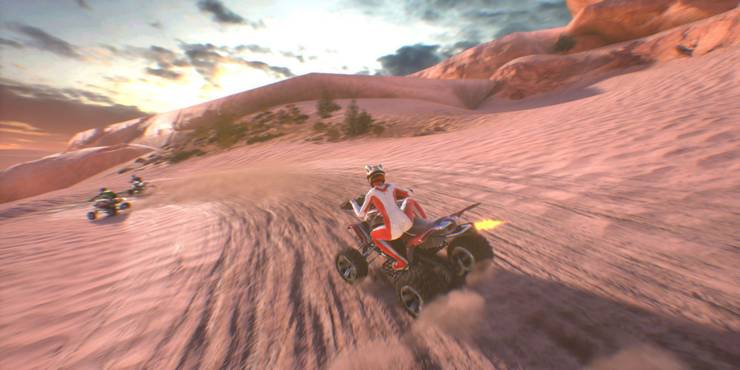 Most PSVR racing games are about cars or planes, but ATV Drifts & Tricks is about ATVs, as you might guess from the name. You can race, but there are also other game modes like "Last One Standing" and "Time Trial" that you can play. The stunts are out of this world, and thanks to the PSVR functionality, they are better than ever. On your ATV adventure, you can ride through a lot of different places, from rivers to deserts. Driving an ATV is a lot of fun if you want to play a real extreme sports game in a beautiful virtual world.
Space Ribbon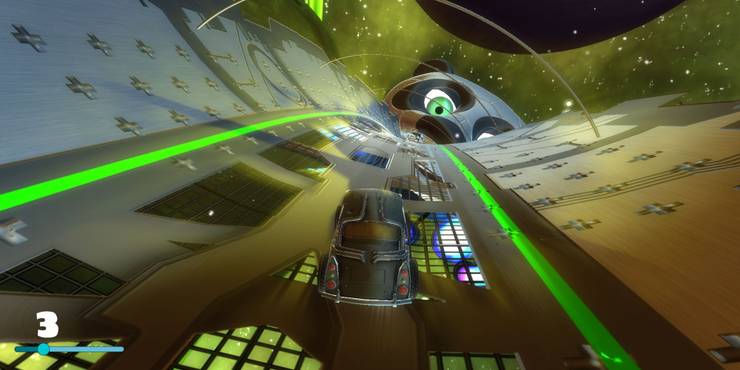 Space Ribbon
is one of the best racing games you'll find if you like fast-paced games with a weird twist. In this experience, you'll race against other people to drive inside the mouth of a big monster while the track is being spit out. You can also change the way your car looks, so there are always unique ways to show who you are. One of the best things about Space Ribbon is that each track is different, so you'll never get tired of the paths or scenery. Space Ribbon doesn't cost as much as Trackmania Turbo, and it's a great racing game if you like fast-paced games with tracks that are made up on the spot.
Gran Turismo Sport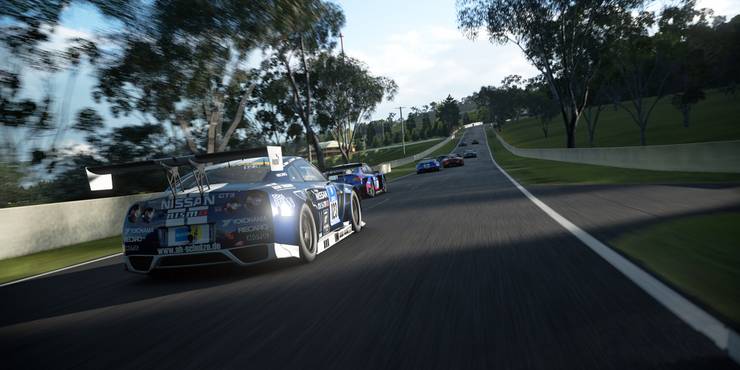 Gran Turismo Sport
is a typical PS4 racing game. This game does, however, work with virtual reality. Unfortunately, Gran Turismo Sport only has a Time-Trial mode and a VR Tour mode for VR play. Even though not all of Gran Turismo Sport's game modes are available in virtual reality, it's still fun to play the ones that are. Especially the VR Tour Mode, which gives the base game of Gran Turismo Sport a new point of view. Gran Turismo Sport is a great choice if you want to play a racing game that also has some VR features. But if you want to play a full racing game on PSVR, there are better options.
Tiny Trax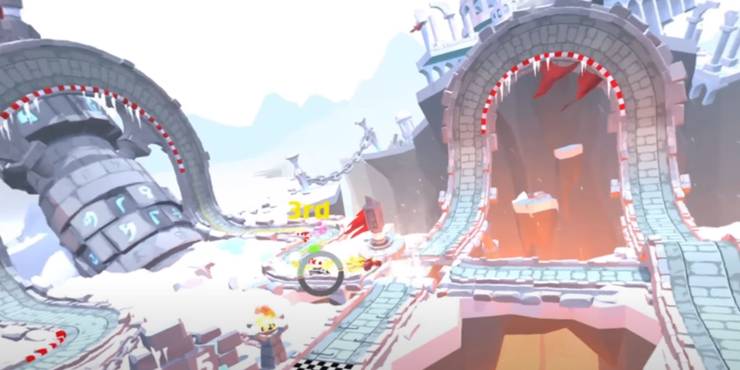 If you like slot cars, you'll love how
Tiny Trax
is different from other games. Tiny Trax lets you play with slot cars in a virtual reality setting that includes caves, islands, and many other places. Tiny Trax isn't just about the environments, though. The game play is also very good and different from other racing games on the PSVR headset. It's a lot of fun to drive a small car from above, and it takes skill to win each race, so practice is a must. Tiny Trax is easy enough to understand that you can quickly learn the basics and get right into the action.
VR Karts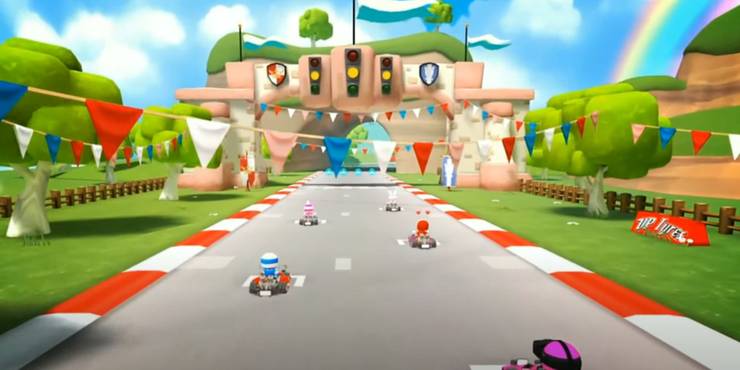 Fans of racing games love
Mario Kart
because of its crazy power-ups and wide range of tracks. You might want to know if the PSVR has a game like Mario Kart.
VR Karts
is like games like
Slope Game
in that it gives you special powers that you can use to fight your opponents as you drive on tracks with a lot of twists and turns. VR Karts has a mode where you can play with other people. But you can also play it by yourself against enemies controlled by the game. No matter what kind of racing games you like, you shouldn't pass up the chance to try VR Karts.
Dirt Rally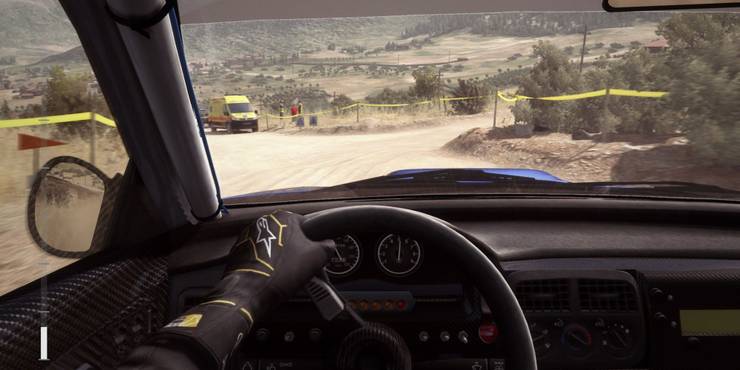 Dirt Rally
is a popular game, but it didn't come out as a virtual reality franchise. But Dirt Rally currently works with PSVR in every game mode, which makes it stand out from other racing games that only work with VR in some ways. Dirt Rally has a lot of different ways to play. But each one is different, so you won't get bored with the game quickly. There are also a lot of different vehicles to drive, which makes the game feel new even if you've played most of the modes before. With dozens of stages and cars, Dirt Rally's world will make you want to stay there forever.
Sprint Vector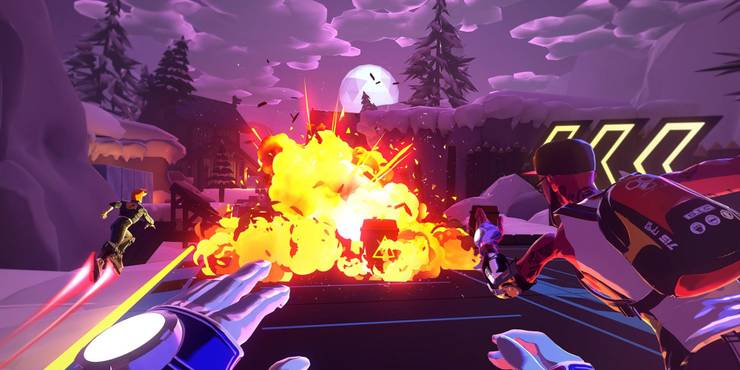 Sprint Vector
is different from most other racing games for the PSVR headset because it doesn't have vehicles. You can instead run, jump, and climb your way through each map as you race against the other people in the match. Sprint Vector has more than twenty courses, so you could play for hours and still not see all of them. If you want to get in shape, Sprint Vector is a great choice because your motion controls how you move in the game. Sprint Vector is a dream come true for racing fans who want to try something different than cars and bikes.
Rush VR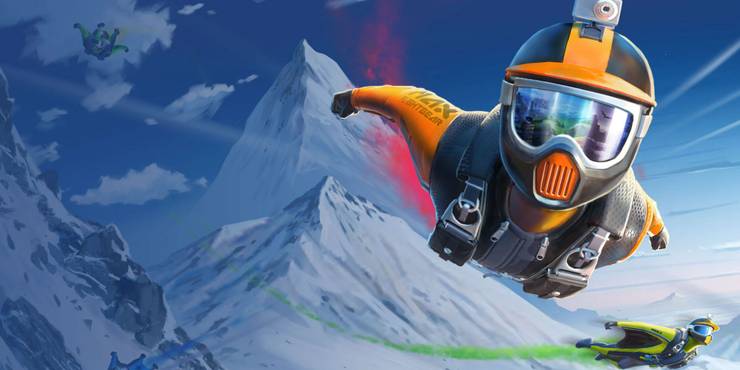 In
Rush VR
, a racing game, you control a character in a wingsuit as he or she flies through many different maps. You can go up against the competition, which includes enemies both online and off. In Rush VR, there are no vehicles, just like in Sprint Vector. This lets you feel like you're in full control of your every move. In most games, being able to fly is a great feature. But it's even more special in virtual reality because the PSVR headset makes you feel like you're really there. Rush VR is one of the best games for the PSVR. Even if you don't usually like racing games, you should try it because its core mechanics are so different from anything else you've seen.
Spider-Man: Far From Home – Virtual Reality Experience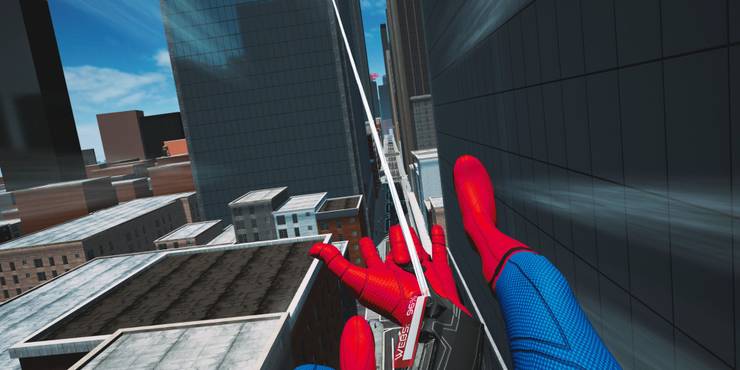 Spider-Man: Far From Home
isn't what you'd usually expect from a racing game, and you can't drive any cars in it. But in Spider-Man: Far From Home's open-world, there are time trials that test your fast-paced web-swinging skills by making you race to finish tasks or get to the finish line. Try to beat your best time and become the fastest Spider-Man ever. During a time trial, it's thrilling to swing across the city on a rope. There are also many other things to do in
Slope Game
, like the short story mode. On the PSVR headset, you can play Spider-Man: Far From Home for free.
Wipeout Omega Collection
The
Wipeout Omega Collection
has a futuristic racing game that goes at a fast pace. This collection has a bunch of games you can play, and they all work well in VR. Wipeout's fast-paced gameplay isn't good for people who are new to virtual reality, but it depends on how well you handle moving around. Since the Wipeout Omega Collection has a few different games in the same style, it has a lot of things to do. Every racing game is different, but the Wipeout Omega Collection is the only one of its kind because of how it plays and looks.