Building an epoxy resin casting mold is a key step while creating a river table or any large casting project. The following guide will tell you the step-by-step process of building your mold.
Making a precise mould of an object you want to show or recreate necessitates the use of casting resin moulds. The mould is then filled with resin to reproduce the mold's precise shape. As a result, you can display the resulting 3D object wherever you like.
A specific kind of epoxy resin, more specifically casting resin, is typically needed for casting moulds. Deep pour resin is an additional name for this. Because to its slower curing rate, this kind of epoxy resin enables thicker pours.
Check Availability & Pricing
Epoxies for table tops and coatings, however, can also be applied to moulds. Just be aware that it will probably take several pours since they typically only permit up to 1/4 inch of thickness each application. More info
Here are a few steps that show how to make an Epoxy Resin Mold For A Resin Table: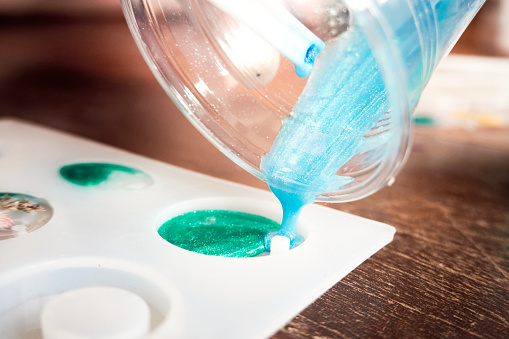 1: Prepare Your Workspace
You need to set up a place to build and use your mold. One should also reach all parts of the inner mold cavity easily. Also, a sheet of polythene can be easily placed over the worktable to ensure that you get a quick and easy clean-up. Thus, it is recommended to securely tape the edges of the polythene sheet to the table.
2: Choose Your Materials
It is recommended to use melamine and medium-density fiberboard, or smooth plywood for these bases and walls. If you are wondering about other materials for your mold surface, check out the list of materials used for epoxy resin for moulding that will not stick.
Making a material selection is a fantastic place to start when making an epoxy resin table mould. Several considerations will determine the material you decide to utilise. After all, the material you select will have an impact on both the quality and efficacy of the mould.
When creating an epoxy resin table mould, most people—including myself—generally choose one of three alternatives. They include high-density polyethylene, melamine, and plywood (HDPE). Here, I'll outline each of these's advantages and disadvantages for you. Once you have decided on the material you will use to create your mould, you must take the project's size into account and make your material purchases appropriately.
3: Design Your Mould
When you are planning your mold, consider wall thickness when cutting pieces to size. So, ensure the walls are taller than the wood slab or embedded item. It is recommended to use ½ above the top of the pour. So, it is essential to extend the surface of the base in case you leak to patching during your pour. It will allow you to disassemble the mold once your piece has cured.
4: Prevent Adhesion To Your Mold
Cover all your mold cavity surfaces with sheathing tapes to prevent the epoxy from sticking to the mold. And allow easy removal of your casted item once the epoxy resin has cured. You can ensure the video is flat and sealed to the mold surface.
5: Assemble Your Mold
Once every mood cavity surface is covered in sheathing tape, drill piolet holes to assemble the walls and base. Apply a bead of silicone to the bottom of the barriers to create a butt joint where the walls meet the base of the mold.
One can assemble the walls and base using screws and piolet holes. Therefore, it is recommended to use screws for assembly and make it easier to disassemble the mold once your project gets completed and increase the chance that your mold can be reused for a future project.
6: Seal Your Mold
Ensure the mold cavity is clean of dust and contaminants before you seal the edges. You can use a lint-free cloth with denatured alcohol to remove dust or debris from the mold cavity. Along all the inner joints, you need to apply a fillet of silicone to ensure that the epoxy will not be able to leak out of the mold.
Make sure the silicone is spread properly to fill all of the seams. It can allow the silicone to set before pouring epoxy into the mold. You can also buy epoxy resin dye for the specified time. Once the silicone is set, clean the mold cavity with a lint-free cloth and denatured alcohol.
Tip: If this is your first project, consider adding a silicone fillet to the outer edges and base to guard against leaks.
7: Get Your Project Ready To Pour
Level the mold on the work table and place the mold on wooden blocks. Or allow access to the bottom of the mold for clamping wood slabs or other embedded objects. One can adjust the level with wood shims, washers, and other items in your shop space.
Next, add your wood slab or embedded item to the mold cavity. It would help if you clamped down the object to avoid having it float during the casting process. You can use a block of wood covered in sheathing tape between the wood and the clamp to ensure it doesn't bond to your project.
Warning: However, if your wood slab is warped, the excessive clamping force can also cause the mold to warp. Therefore, adding a stiffener to the base will help prevent the decay from twisting.
8: Remodeling Your Project
Once your project is fully cured, you can remove the walls of the mold and use a putty knife to remove the casting from the mold. However, the added base material will help provide leverage points for demolding.
Frequently Asked Questions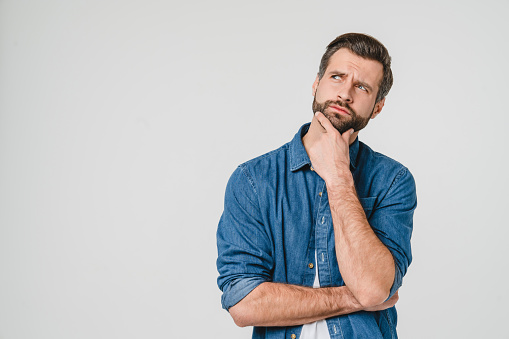 Q1: What can I use to make a mold for epoxy resin?
Ans: Using sellotape or brown tape is the most straightforward alternative available to you while creating your mold. They can be placed on top of boards to draw the contour of an object, creating a dammed region into which epoxy resin can be poured. You may remove the tape and the commission from underneath once the item has dried.
Q2: Can I make my epoxy mold?
Ans: You'll need a mold to acquire the ideal shape for your epoxy project. Although buying molds for your projects is usually a good idea, if you feel confident enough to work with epoxy, you can also make your own!
Q3: Can I make my resin molds?
Ans: You can manufacture resin molds, is the answer. The outcome was far more stunning than I could have ever imagined. Although I had a few difficulties, you may rest assured that by using this instruction, you can create beautiful molds for your resin projects.
Q4: What is the best mold release for an epoxy table?
Ans: When you are using epoxy resin, the PVA-release lacquer is typically combined with a wax release agent to provide the greatest results. The color provides a second barrier between the epoxy resin and the mold. This guarantees a quick and flawless demolding procedure and a high-gloss finish.
Also Read: Get Good Grades by Pay Someone to Take My Online Class for Me
Also Read: Tips to Manage Your Budget During Inflation
Also Read: Select The Right Cryptocurrency Wallet For Your Business – 2023