Like so many other holidays, Easter becomes a little more enjoyable once you have children, whether the Easter bunny brings your family baskets of goodies or you gather for a fun Sunday brunch. Besides, the start of Easter often feels like the official beginning of spring; bring on the warmth, blooms, and new life! 
Last year, there were many enjoyable things to do in Leeds during the school breaks. Demand for Easter activities was exceptionally high as children enjoyed their time off from school. Once again, various events will be held in Leeds during the Easter break this year, from Monday, April 3, to Friday, April 14, 2023. 
This article will cover the best easter activities to do in Leeds for kids this year. These are the must-do activities, and there's something for every age group. Let's jump right in! 
Theatre at Stockeld 
This theatre event, one of the most famous easter events Leeds, will take place from April 1 to 16 at Stockeld Park. It will be a 30-minute play suitable for families with children of all ages. The Easter Bunny's Apprentice and his sidekick, Alice, will be introduced to the audience as they battle an unidentified intruder in the play. 
Additionally, you can interact with the characters backstage and take pictures with them. The show timings will be 12 pm, 1 pm, and 2.30 pm. Everyone, even those under two, must have a ticket to the performance (babes in arms sitting on an adult's knee are free). 
Moreover, remember that tickets are limited and can be added to your Park Tickets online or at the Ticket Office on the event day.  Please be aware that theatre tickets are separate from your park entry ticket and cost additional charges. 
2. Easter Entertainment at Stockeld
Easter entertainment is included with the purchase of Stockeld Park tickets from April 1 to April 16. These events include an Easter egg hunt in the woods, a bunny encounter, and some fun Easter riddles. 
You don't have to worry about missing anything because these three events last all day. That means the Easter Bunny has arrived and will appear on the forecourt throughout the day! 
In addition, giant Easter eggs and rainbow bunnies will be hidden throughout the forest for you and your children to find. Winners who complete the trail will receive a chocolate treat as well. On the other hand, the Easter eggs will be filled with riddles that are guaranteed to make everyone giggle. 
Other activities include a Magical Maze, outdoor inflatables, a Teepee Encampment Playground, and a Spider's Lair Playground. 
3. Easter at Nostell
In Temple Newsam, the Easter Bunny left decorated eggs all over the home and farm. You can look for those eggs with your kids. There are many other things to do, like predicting the weather at their weather station, trying to guess the animal footprints, and using your nose to find some answers. 
By involving the kids in these workshops, you can inspire their imaginations. Young kids may get messy making their own clay Easter egg cups or making Easter gift wrap using the wallpaper from the house as inspiration. Don't forget to say hello to the Home Farm's springtime babies, which may include lambs, calves, and chicks! 
4. Cloth Making at Leeds Industrial Museum
The theme of Easter at Leeds Industrial Museum is making clothes! You can explore the museum there, and your kids can learn about Leeds' textile history. They can make their fabric in the museum's afternoon workshop. They will be wet felting, where they can pick the colors they like and practice a method for sewing felt pieces together. Want a less sloppy event? Over Easter, they'll show family favorites every day at 2 pm in their tiny 1920s movie theatre, which has a screen that can fit just 24 people.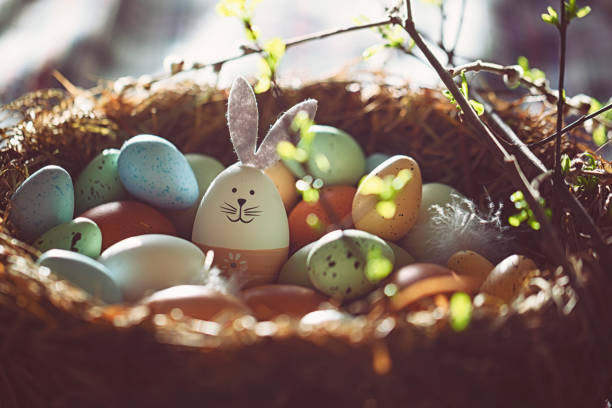 5. Fantasy Easter Experience at Kirkstall Abbey
Kirkstall Abbey is hosting a spectacular Easter holiday activity for families. You can meet wonderful fantasy characters along the way. The story show lasts only 45 minutes and is tailored to children's attention spans, making it ideal for kids aged two to eight. There's also a street food market where you can get a snack to eat while strolling around the grounds.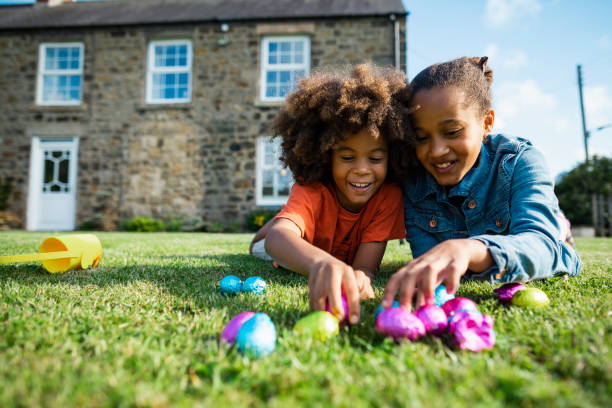 6. Abbey House Museum
Bunnies have taken over Abbey House Museum for Easter! They are causing trouble in the museum's well-known Victorian streets, from sipping in the bar to running around in the haberdashery. There will be various colors, sizes, and shapes, but can you identify them all? You can take a selfie with the characters at the selfie station. Kids even receive a goodie bag filled with craft supplies to take home. Don't forget to visit Kirkstall Abbey to aid in the recovery of their lost sheep as well! 
This event will take place from 4-16 April.  
7. Medieval Easter at Royal Armouries
Royal Armouries is one of the top free easter events, and it's themed around the War of the Roses this Easter. There's plenty to see and do, including forensic examinations of medieval battlefield weapons and a horse show recreating Richard III's final moments. 
The International Jousting Tournament will also occur here, and knights in shining armor from the UK, Norway, and Poland will mount their horses and compete for the coveted Sword of Honour. 
The timings for Medieval Easter are Saturday, April 1, 2023, from 10 am to 5 pm, and for International Jousting Tournament, it's 10 am onwards in April. 
Conclusion
Easter with family is enjoyable, but with the two-week holiday, every family requires a variety of activities. If you live in Leeds and are looking for Easter activities for kids, this article should be helpful. These activities range from egg hunting to cloth making, and there is something for everyone. So, what are you waiting for? Plan the most enjoyable Easter holidays for you and your children!