Europe is a popular travel destination for people worldwide because it is a continent rich in history, culture, and natural beauty.
The bustling cities and the serene countryside are just a few places to discover and learn about.
There are so many options available that choosing where to go can be difficult.
Therefore, we've compiled a list of the best places to visit in Europe, whether looking for stunning architecture, breathtaking landscapes, or delectable cuisine.
Prepare your suitcases for a once-in-a-lifetime trip through the best of Europe!
List of the Best Places to Visit in Europe: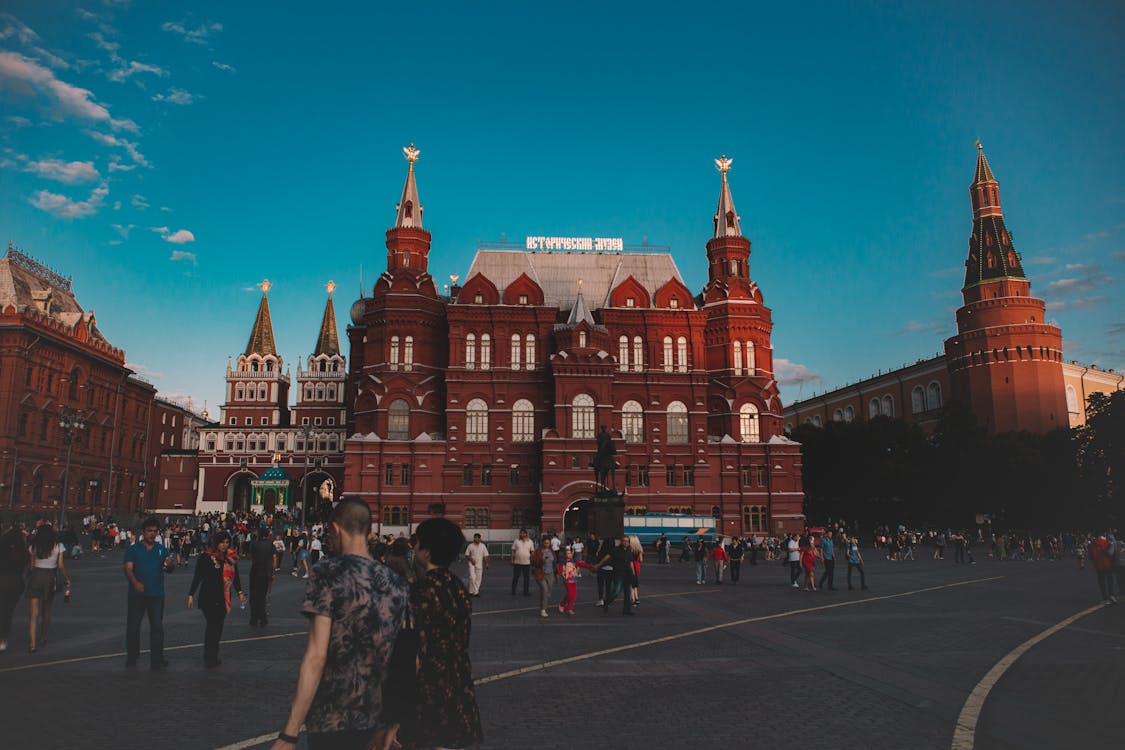 Here is a list of a few of the top tourist destinations in Europe:
If you're planning a European trip, add Paris to your itinerary.
This charming city, also called the "City of Love," has many famous sights, including the Eiffel Tower, Louvre Museum, and Notre Dame Cathedral.
Barcelona, a city in Spain on the Mediterranean coast, is a vibrant, energetic place.
Visitors can take in the Antoni Gaudi-designed buildings, stroll down La Rambla, and relax on one of the city's many beaches.
Rome is a famous historical city, and visitors can explore ancient landmarks such as the Colosseum, the Pantheon, and the Roman Forum.
The city is also known for its art and culture, with museums like the Vatican Museums and the Galleria Borghese.
Amsterdam is renowned for its canals, architecture, and exciting nightlife.
Visitors can tour the Van Gogh Museum, the Rijksmuseum, and the Anne Frank House or just stroll through the charming city streets.
Copenhagen is a charming city renowned for its stunning parks, iconic buildings, and cutting-edge cuisine.
The Little Mermaid statue, the Amalienborg Palace, and the Tivoli Gardens are just a few of the attractions that tourists can explore.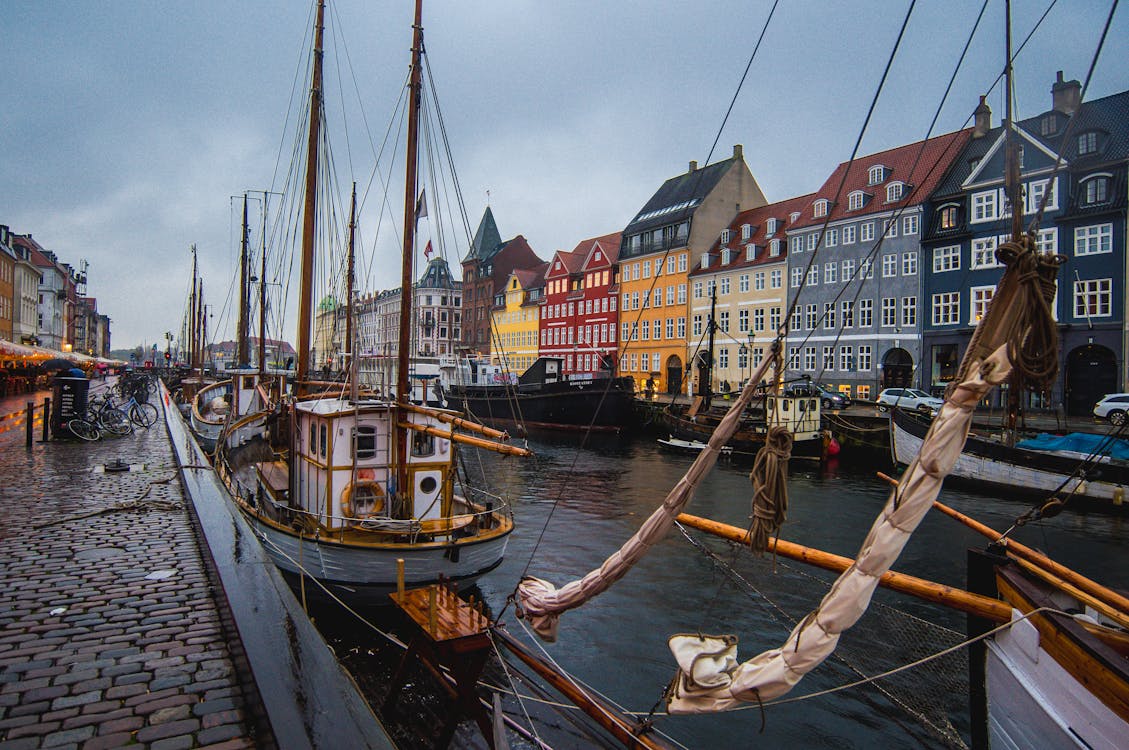 The Adriatic Sea is home to the medieval walled city of Dubrovnik. Visitors can explore the city's historic walls, churches, and palaces and enjoy the beaches and beautiful scenery.
Prague is well-known for its magnificent architecture, iconic sites, and thriving cultural scene.
Visitor attractions include the Old Town Square, the Charles Bridge, and Prague Castle.
Vienna is a place renowned for its music, art, and architecture.
The Vienna State Opera, the Hofburg Imperial Palace, and Schonbrunn Palace are some tourist destinations that can be explored.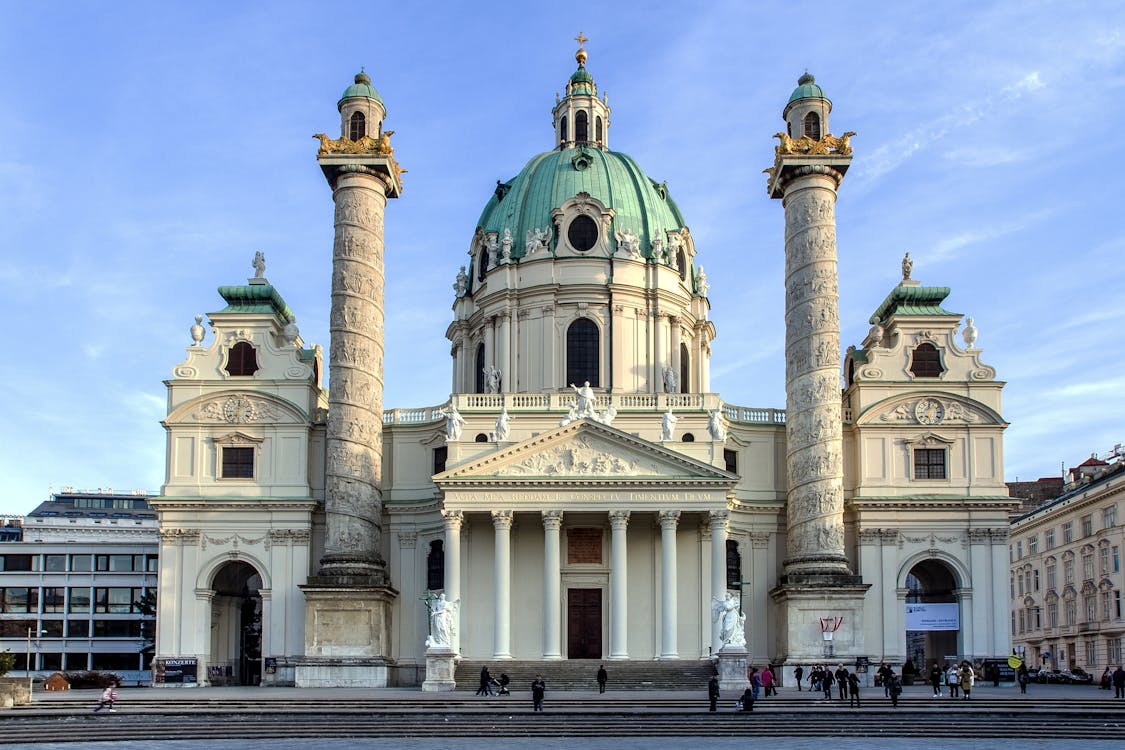 The city of Edinburgh is renowned for its extensive history, beautiful architecture, and thriving cultural scene.
Visitors are welcome to explore the National Museum of Scotland, the Royal Mile, and other notable attractions.
Berlin is renowned for its thriving art scene, nightlife, and history.
Explore landmarks like the Brandenburg Gate, the Berlin Wall, and Museum Island with visitors.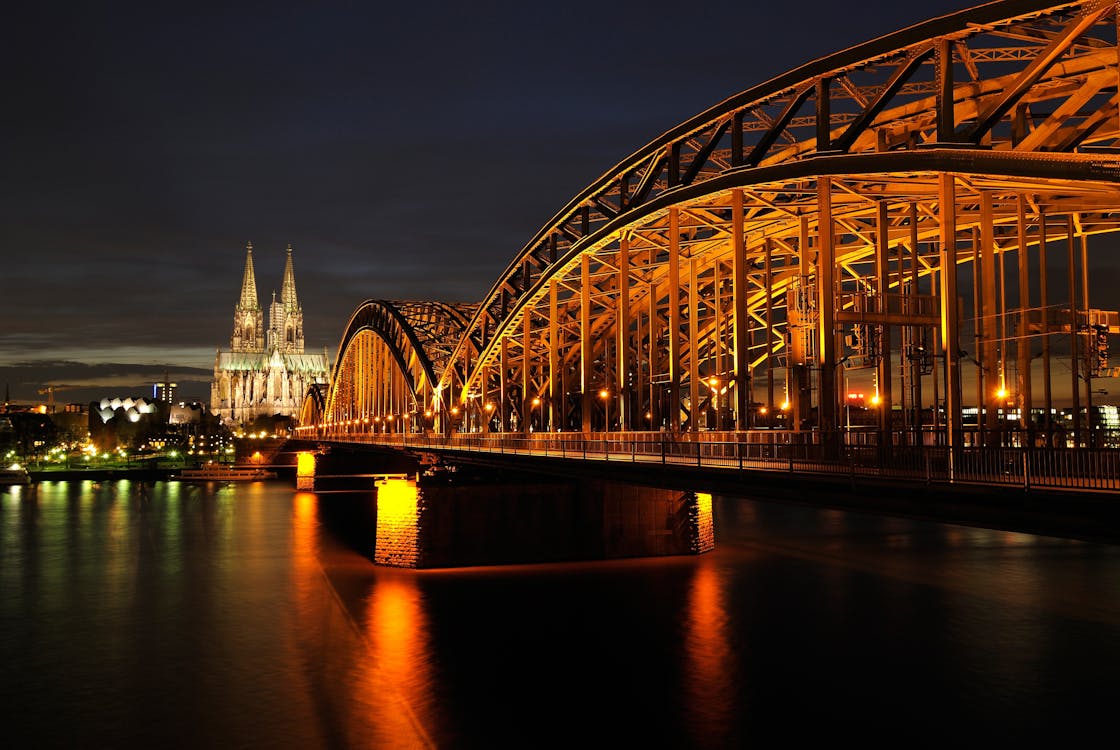 The picturesque town of Interlaken is situated in the Swiss Alps.
Aside from taking in the breathtaking mountain views, visitors can engage in outdoor pursuits like skiing, hiking, and paragliding.
The capital of Iceland, Reykjavik, is well-known for its breathtaking natural beauty and hot springs and glaciers.
Several tourist attractions include the Blue Lagoon, the Golden Circle, and the Northern Lights.
Athens, the birthplace of Western civilization, boasts world-renowned landmarks such as the Acropolis, the Parthenon, and the Temple of Olympian Zeus.
The city is renowned for its exciting nightlife, mouth watering food, and rich cultural heritage.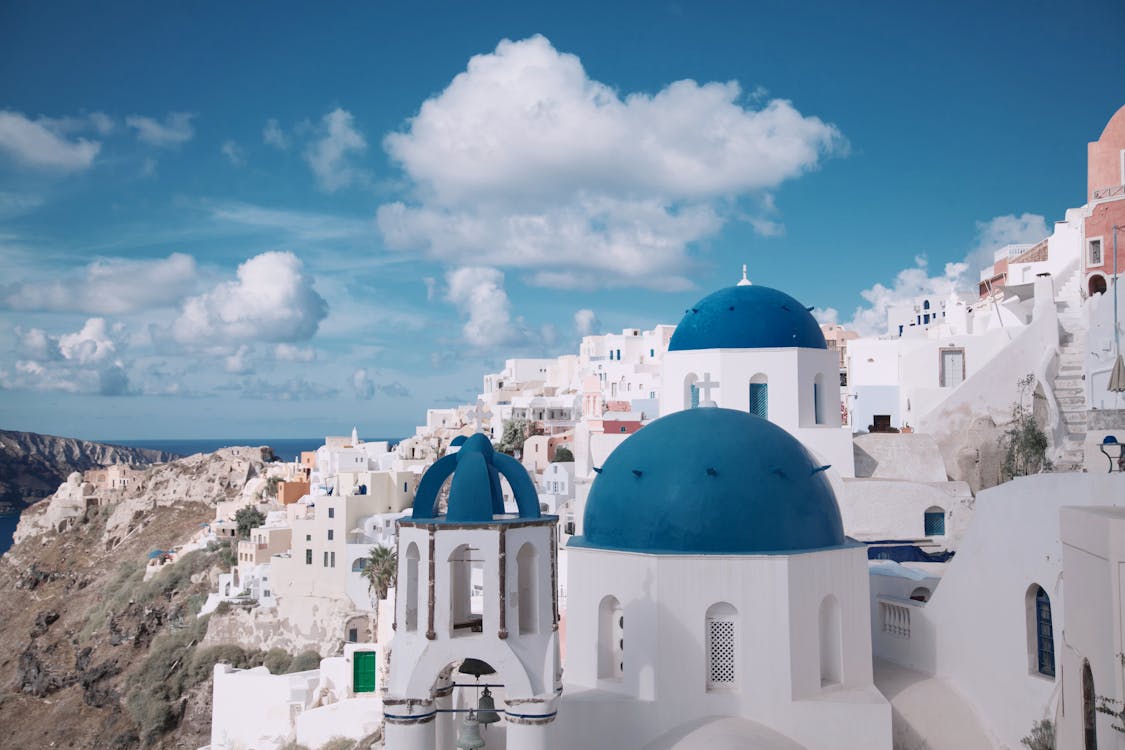 Krakow is one of Europe's most picturesque and old-world cities with its magnificent architecture, well-preserved medieval old town, and thriving arts and cultural scene.
The Wawel Castle and Cathedral, a stroll along the Vistula River, or a day trip to the nearby Auschwitz concentration camp are all options for tourists.
Salzburg, a charming city in the Austrian Alps, is well-known for its magnificent Baroque architecture, extensive musical history, and stunning natural surroundings.
Visitors can visit Mozart's birthplace, stroll through the historic old town, or ride a scenic cable car to the top of the nearby Untersberg mountain.
Known for its stunning architecture, pristine waters, and delectable Mediterranean cuisine, Dubrovnik is a historic coastal city on the Adriatic Sea.
Visitors can wander through the historic district, stroll alongside the city walls, or ride a cable car to Mount Srd's summit for a bird's-eye view of the area.
A small but stunning island in the Aegean Sea, Santorini is well-known for its lovely beaches, quaint towns, and dramatic volcanic landscapes.
Visitors can admire the charming towns of Oia and Fira, unwind on the striking black sand beaches, or embark on a boat tour around the island.
Bergen is a charming seaside town on Norway's west coast known for its vibrant houses, intriguing history, and breathtaking natural surroundings.
A trip on the renowned Flibanen funicular, a stop at the renowned fish market, or a cruise through the breathtaking Norwegian fjords are all options for tourists.
Granada is a historic city in southern Spain, known for its stunning Moorish architecture, vibrant culture, and delicious cuisine.
The renowned Alhambra Palace, the charming Albaicn neighborhood, and flamenco dancing lessons are all available to visitors.
Lisbon is a charming and energetic city on the banks of the Tagus River, well-known for its vibrant architecture, illustrious past, and mouthwatering seafood.
The famous tram 28 can be taken, the old town can be explored, or Cascais, a nearby beach town, can be visited for the day.
Important Factors to Take into Account Before Traveling to Europe
The following should be considered before visiting Europe:
Researching the nation or city you intend to visit is crucial before traveling to any European destination.
This can assist you in getting ready for any possible visa requirements, security issues, and weather conditions.
It is important to check the visa requirements well before your trip, as they differ depending on your country of origin and the destination you intend to visit.
Researching potential risks before you travel is important because safety and security concerns can differ depending on the nation or city.
Pack appropriately and schedule activities considering the weather because weather and climate can significantly impact your trip.
Careful preparation is key to a successful trip to Europe.
Plan your itinerary, transportation, accommodations, and budget well in advance.
You can choose your lodging and mode of transportation more effectively if you know your budget.
Consider location, price, and amenities when selecting a place to stay.
Trains, buses, and rental cars are available as transportation options, depending on your destination and financial constraints.
Consider the must-do activities and attractions in each location as you plan your itinerary, but leave time for relaxation and spontaneity.
Pack for your European trip according to the local climate, activities, and culture.
It is essential to check the weather forecast before heading out, as it can vary significantly depending on the time of year.
Bring the appropriate clothing and footwear, whether hiking or sightseeing in the city.
Don't forget to pack any required travel documents, including your passport, any required visas, your electronic devices, and chargers.
Make sure to bring enough medication for the trip if you take any.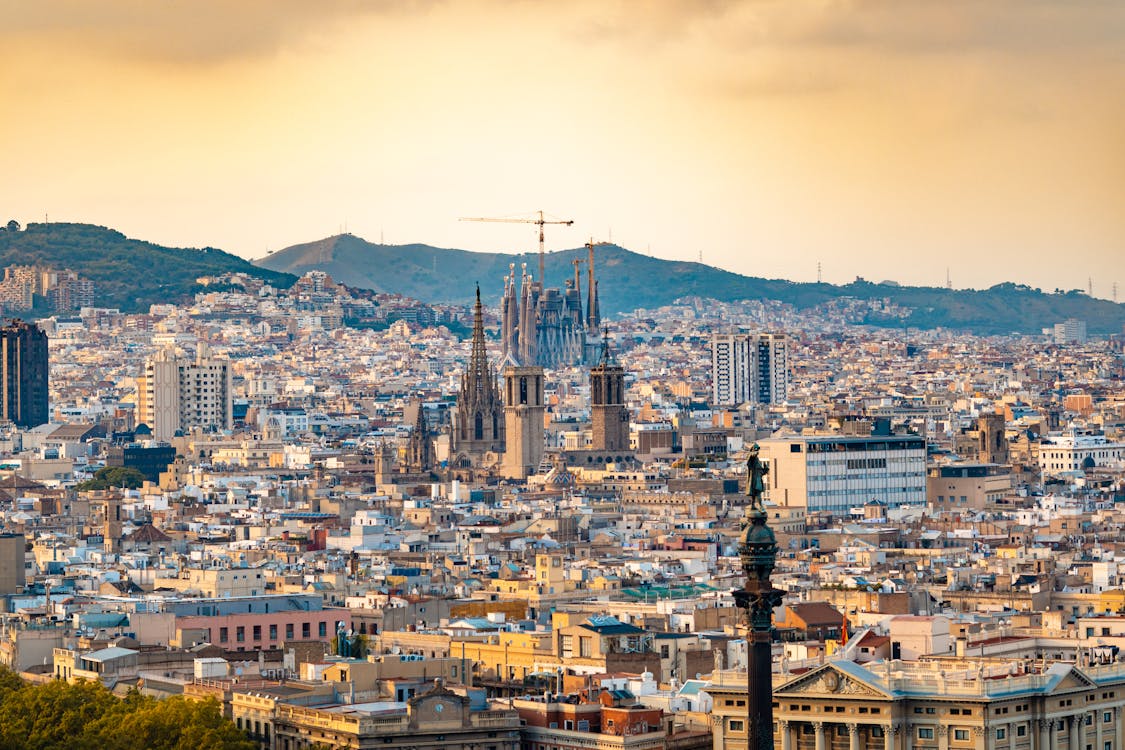 Every nation and city in Europe has its distinctive traditions and cultures.
Learn the local language, dress code, tipping practices, and dining customs before you travel.
It can be beneficial and demonstrates respect for the culture to learn a few words and phrases in the native tongue.
Researching before traveling is crucial because tipping customs can differ greatly from country to country.
When entering certain religious sites, it may be customary in some countries to wear modest clothing or a head covering.
Understanding the proper manners for using utensils and sharing food is important because dining traditions vary widely.
There are many stunning natural sites in Europe, but respecting the environment is important when you visit them.
Follow all posted instructions and abide by any conservation initiatives.
Dispose of any waste properly and refrain from littering because waste management is also crucial.
The environment and the local economy can benefit from responsible tourism practices like eco-friendly transportation or supporting neighborhood businesses.
It can be beneficial for convenience and safety to stay while traveling in Europe.
Investigate the available Wi-Fi and communication options before you travel.
You can stay in touch with loved ones and navigate to your destination with the aid of the Internet.
In an emergency, it's also crucial to have emergency contacts saved on your phone.
There are many ways to get around Europe, including buses, trains, and rental cars.
It is important to conduct thorough research on the most appropriate means of transportation for your intended destinations and make bookings to ensure availability and affordability.
Luxury hotels and inexpensive hostels are just two of the many lodging options available in Europe.
Researching travel options helps make informed decisions based on preferences, budget, and accessibility.
Although Europe is generally a safe place to visit, learning about the safety in the nations and areas you intend to travel to is still advisable.
This entails examining political or social unrest and adhering to regional safety regulations and precautions.
In conclusion, travelers have many places to choose from in Europe.
Everyone can find something to enjoy in Europe, whether looking for cultural experiences, breathtaking natural scenery, or exhilarating adventures.
Europe offers unforgettable experiences that will leave you with lifelong memories.
From the historic streets of Rome to the scenic canals of Venice, from the vibrant nightlife of Amsterdam to the stunning beaches of Santorini, there are numerous places to visit.
Get ready to embark on a trip of a lifetime by packing your bags, buying your tickets, and heading to Europe.